Welcome to the Institute!
At the Institute of Medical Device Technology at the University of Stuttgart we deal with all questions of medical technology, the development of medical devices, biomedical drive technology, and sensor technology.
We develop, test and optimise devices, instruments and procedures, taking into account the product life cycle. In our laboratories, functional and life tests of components, materials but also user interfaces and workflows are possible.
In particular, the experimental operating theatre and the materials testing laboratory allow us to search for and find insight in all areas of medical technology.
We are available for expert opinions, consulting and collaborations - but also for a short conversation over a cup of coffee!
News
You will find other news about the institute and everything moving on:
Please note: Instagram/Facebook, Twitter are American companies that store and process data of its users outside the German or European jurisdiction. Do not use these platforms if you do not want this to happen. In any case, it is recommended to install an add-on such as Ghostery for Firefox, which reduces tracking, and protects your data.
Contact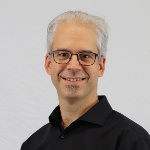 Peter P. Pott
Prof. Dr. rer. nat. habil.
Head of the Institute