Robotics
At the IMT, we use a 7-DOF jointed-arm robot with force control in the 3-kg class to test touch displays easily and quickly, for example. The device can also be used to carry out experiments on material and sample handling, but also for repeatable investigations of complex operating procedures.
A SCARA robot is used to investigate pick-and-place tasks, such as those found in laboratory automation. Here, objects weighing up to 3 kg can be manipulated.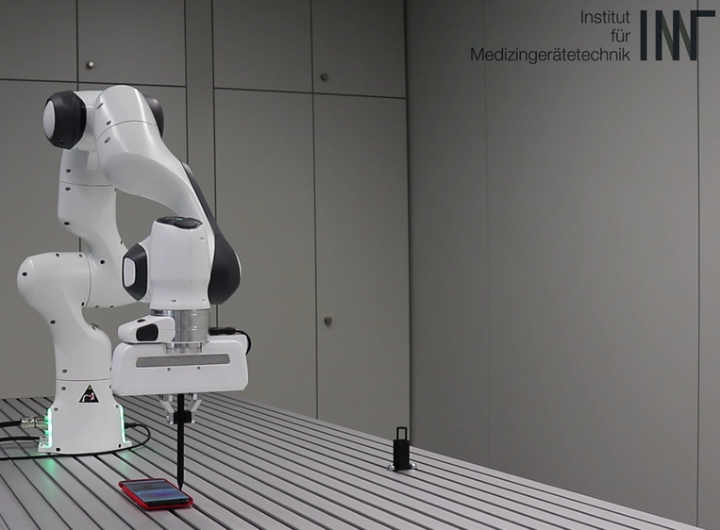 Orthosis test stand
A special test stand is available for testing active knee joint orthoses. It can simulate continuous movements of the knee when walking, running or climbing stairs as well as transfer processes such as standing up or sitting down. This makes it possible to design and test control algorithms for active knee orthoses.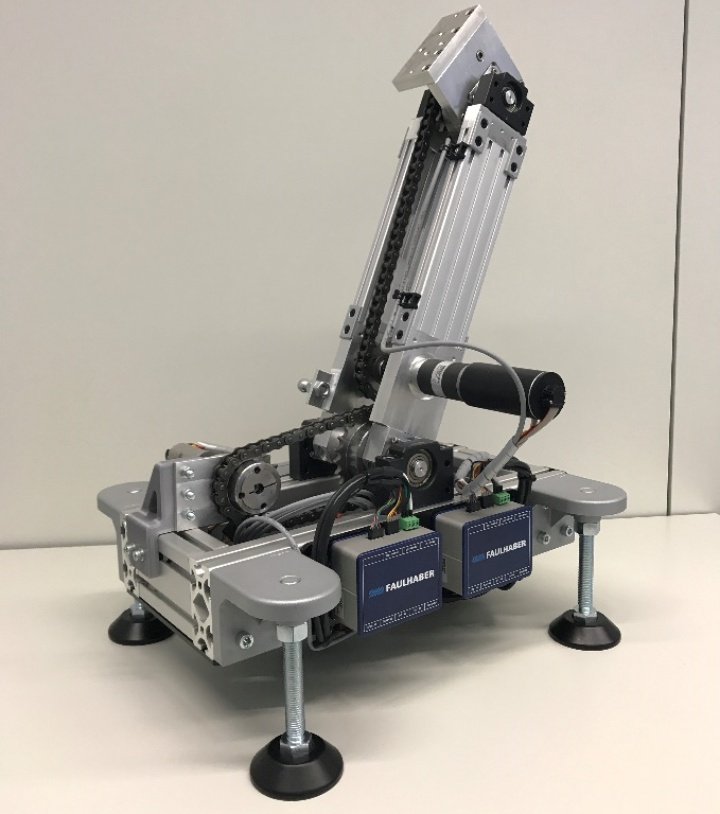 Experimental OR
We are particularly proud of our ex-OP! It is used to simulate steps in certain procedures and is equipped with numerous devices such as an endoscopy tower, ultrasound imaging and devices for HF and waterjet dissection. Ventilation, lighting and a mobile operating table complete the facility. Here we test medical robotic applications, VR imaging and endoscopic imaging. Numerous anatomical phantoms help us not to lose sight of what is essential - the human being.