We only offer internships between three and six months.
We require you to have an average grade of 2,0 or better in the German system. Please provide the appropriate conversion table if you are coming from a non-German region.
At the moment, we are only able to provide two internships per year. The earlier you apply the better your chances will be.
We provide internships for students of mechanical, electrical, mechatronics or medical engineering with a strong focus on mechatronics.
You need to have passed at least four semesters and have "basic engineering knowledge".
You need to have at least a B2 level of English or German.
We will provide an appropriate work place and University of Stuttgart's International Office can give you further support.
Your application must be one single pdf document and should include:
A one-page letter of motivation
CV
Academic transcript (and appropriate conversion, if required)
One letter of recommendation
Any additional information that describes you well
Please send your application to: peter.pott@imt.uni-stuttgart.de
University of Stuttgart offers accommodation only to regular students.
As an intern you are not eligible to a room in a dorm on campus. Several options exist for affordable short-term living. Please book well (at least 3 months) in advance: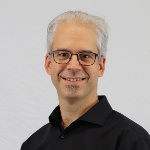 Peter P. Pott
Prof. Dr. rer. nat. habil.
Head of the Institute